NAM Chairmanship visit to African Union HQ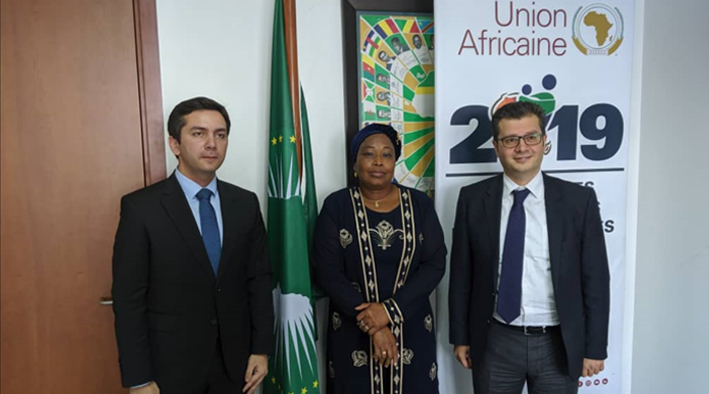 On 5-6 November 2019 Mr. Yalchin Rafiyev, Director of International Security Department of the Ministry of Foreign Affairs of the Republic of Azerbaijan, on the margins of his visit to Addis Ababa, met with Ambassador Minata Samate, Commissioner for Political Affairs of the African Union. The sides exchanged views on the successful outcome of the 18th NAM Summit held on 25-26 October 2019 in Baku, Azerbaijan.
Mr. Rafiyev briefed Ambassador Samate about the chairmanship priorities of the Republic of Azerbaijan to the Non-Aligned Movement and outlined the strategic importance of the African continent for strengthening the role of the Movement in contemporary international relations system.
Ambassador Samate appreciated the excellent organization of NAM Baku Summit, wished every success to the Azerbaijani chairmanship of the Non-Aligned Movement and expressed her readiness to support the NAM-African Union dialogue initiated by the Republic of Azerbaijan.
November 6, 2019