Meeting of the Non-Aligned Movement (NAM)/UNESCO – Paris Chapter was held on 20 September 2022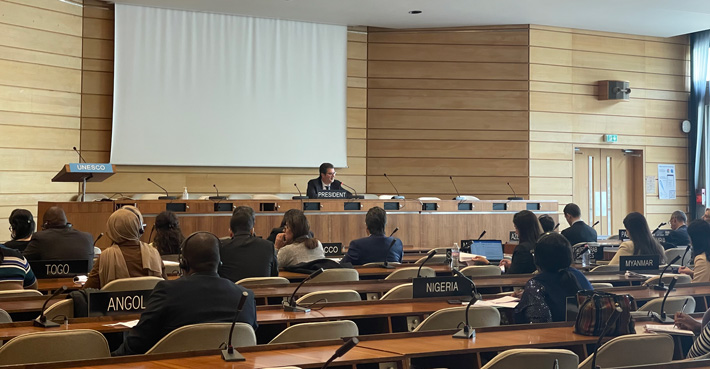 The meeting of the Non-Aligned Movement (NAM)/UNESCO – Paris Chapter was held 20 September 2022 under the chairmanship of Elman Abdullayev, Permanent Delegate of the Republic of Azerbaijan to UNESCO. The Permanent Delegates of the NAM Member States to UNESCO attended the meeting.
Ambassador Abdullayev briefed the meeting participants about the activities of the Azerbaijani Chairmanship of the NAM, including Baku Conference of Non-Aligned Movement Parliamentary Network, NAM Youth Summit, establishment of the NAM Youth Organization, June event on topic of "The Role of Youth in Ensuring and Promoting Sustainable Development in Post COVID-19 Period with the participation of the President of 76th session of the UNGA H.E. Mr. Abdulla Shahid and etc.
It was noted that in order to better convey the voice of the Member States of the Non-Aligned Movement on the UNESCO platform, during the 215th session of the UNESCO Executive Board, which will be held in October 2022, the Chair will make speeches on certain topics in accordance with the interests of the members Movement. The ambassadors highly appreciated this initiative and expressed their support.
At the end of the meeting, the candidatures of the NAM Member States were discussed and there was emphasized the importance of mutual support as an indication of solidarity of the Movement.
September 21 , 2022