Non-Aligned Movement Youth Network has been officially inaugurated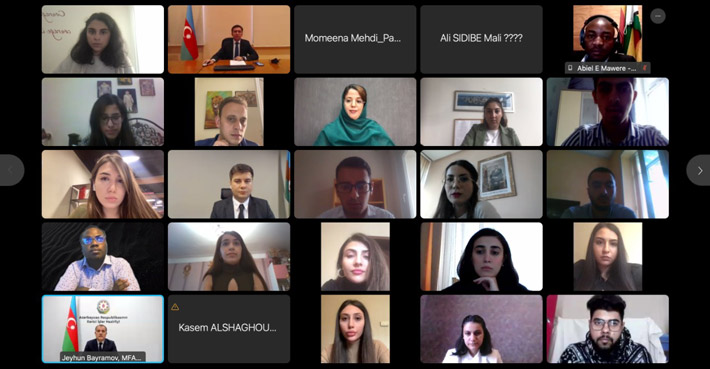 The inaugural meeting of the Non-Aligned Movement Youth Network was held in a virtual format on 4-5 October, 2021. More than 100 young people
representing youth organizations of the Non-Aligned Movement attended the meeting.
His Excellency, Minister of Foreign Affairs of the Republic of Azerbaijan , Jeyhun Bayramov delivered a statement that set up clear guidance for the Network in building up its future work.
NAM Youth Network will provide an opportunity for youth of the Member States to exchange views on the challenges they face and how these challenges can be addressed jointly by the governments of their countries.