NAM Statement on the United Nations Security Council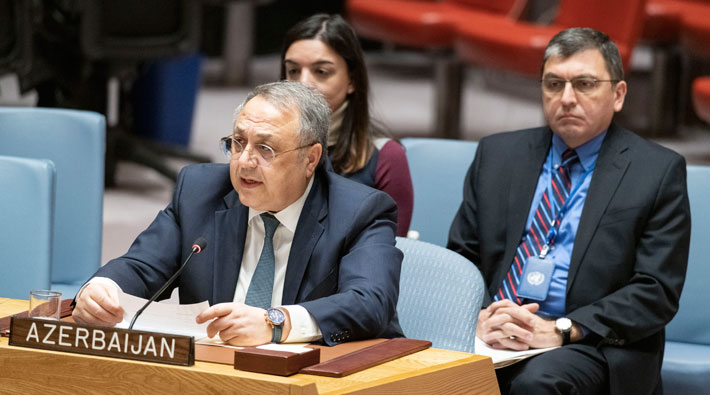 On 9-13 January 2020 Viet Nam in its capacity as President of the United Nations Security Council for the month of January 2020 held a Ministerial-level Security Council Open Debate on the theme "Towards the 75th anniversary of the United Nations: Upholding the Charter of the United Nations to maintain international peace and security".
The Open Debate was chaired by H.E. Mr. Pham Binh Minh, Deputy Prime Minister and Minister of Foreign Affairs of Viet Nam.
Azerbaijan in its capacity as Chair of the Non-Aligned Movement for the period 2019-2022 delivered a statement on behalf of the Movement. The text of the statement can be found in the "Statements by the NAM Chair" section of the NAM webpage.
January 10, 2020