NAM Statement was delivered at the Global Refugee Forum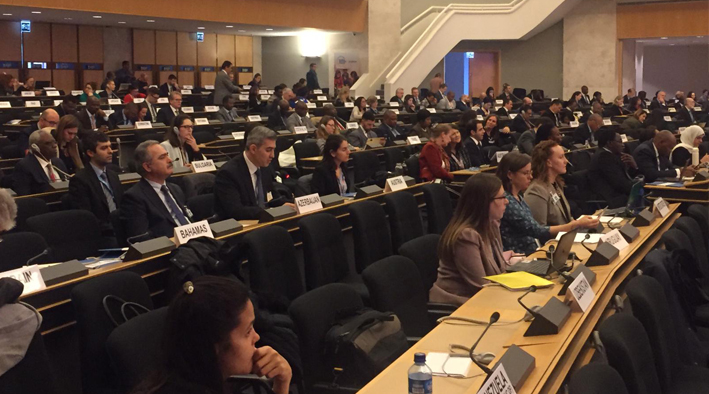 The first ever Global Refugee Forum took place in Geneva on 17 and 18 December 2019. It brought together the UN member states and other stakeholders to demonstrate solidarity with refugees, as well as the countries and communities that host them, to announce pledges and contributions that support refugees.
During the Plenary session of the Forum, the head of the Delegation of the Republic of Azerbaijan – Mr. Vusal Huseynov, Chief of the State Migration Service of the Republic of Azerbaijan, delivered statement on behalf of the Non-Aligned Movement, where he highlighted the significance of the Global Compact on Refugees as well as the importance of promotion and protection of human rights of refugees for the NAM Member States.
December 24, 2019