NAM Ambassadorial meeting
Geneva, 18 December 2019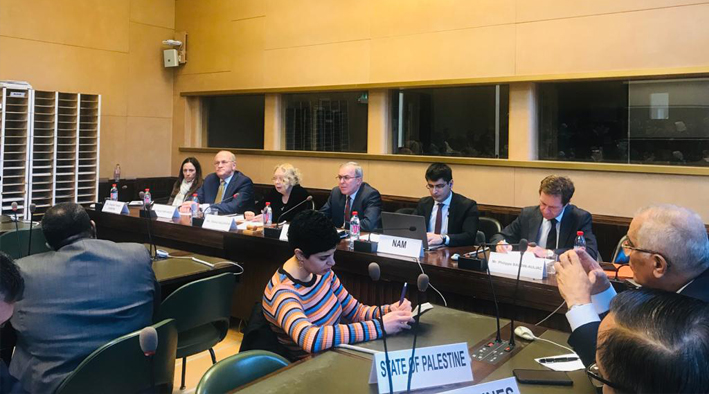 Azerbaijani Chairmanship of the Geneva Chapter of the Non-Aligned Movement (NAM) convened the NAM Ambassadorial meeting on 18 December 2019.
H.E. Ms. Tatiana Valovaya, Director-General of the United Nations Office at Geneva attended the NAM Ambassadorial meeting as a guest speaker. This was the first event in a series of the meetings that Azerbaijani Chairmanship is going to organize with the heads of the Geneva-based international organizations as a part of the outreach of NAM to other multilateral platforms in Geneva.
Director-General Tatiana Valovaya updated Ambassadors of the NAM Member States on the current activities as well as future plans of the United Nations Office at Geneva. NAM Ambassadors also hold interactive dialogue with the Director-General on the issues of mutual interest and perspectives for the interaction between the United Nations Office at Geneva and NAM in 2020.
December 18, 2019