United Nations office at Geneva commemorated international day of solidarity with the Palestinian people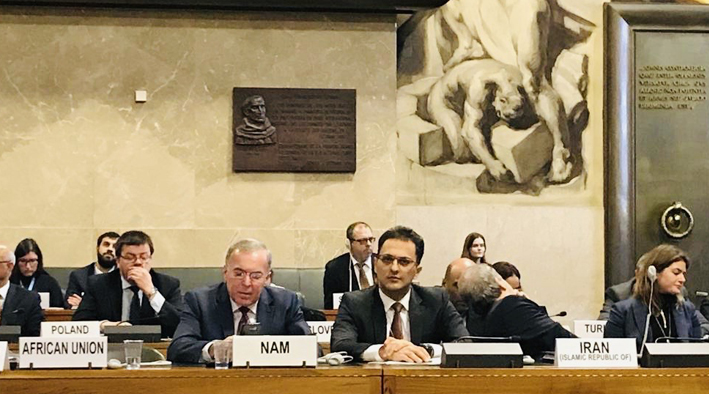 On 29 November 2019, the International Day of Solidarity with the Palestinian People was commemorated at a Special Meeting held at the United Nations Office at Geneva in observance of General Assembly resolution 32/40B of 2 December 1977.
Ms. Tatiana Valovaya, the Director-General of the United Nations Office at Geneva, chaired the meeting and read out the message of António Guterres, the United Nations Secretary-General, who said that resolving the Israeli-Palestinian conflict remained one of the most intractable challenges facing the international community.
The Republic of Azerbaijan, speaking on behalf of the Non-Aligned Movement, said the Non-Aligned Movement had historically maintained a firm and solidary stance toward the Palestinian people and their just cause, which rejected the illegal Israeli occupation of Palestinian territories. In the final document of the XVIII summit of the Non-Aligned Movement held this year in Baku, the Non-Aligned Movement had stressed the urgent need to continue providing political, economic and humanitarian support to assist the Palestinian people and to bolster their resilience and efforts aimed at achieving their legitimate national aspirations, including their inalienable right to self-determination and freedom in their independent State of Palestine, with East Jerusalem as its capital, on the basis of the pre-1967 borders in line with international law and relevant United Nations resolutions, and underscored the need to address recent critical political developments and the continued deterioration of the situation on the ground, which were dangerously undermining the prospects for the realization of a peaceful and just solution for the question of Palestine.
December 2, 2019